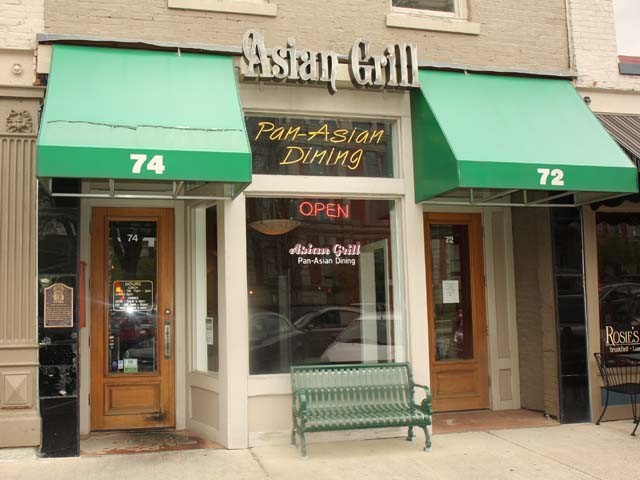 The Asian Grill in Noblesville, Indiana has long been one of our favorite places . Although not listed on the website, many of us know they have a gluten free menu that includes several tantalizing choices.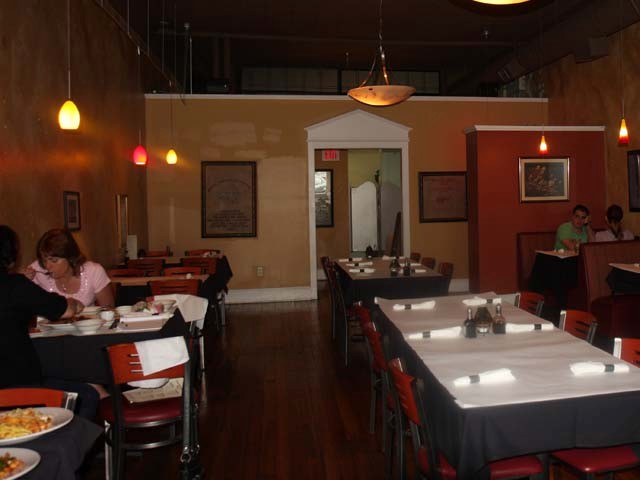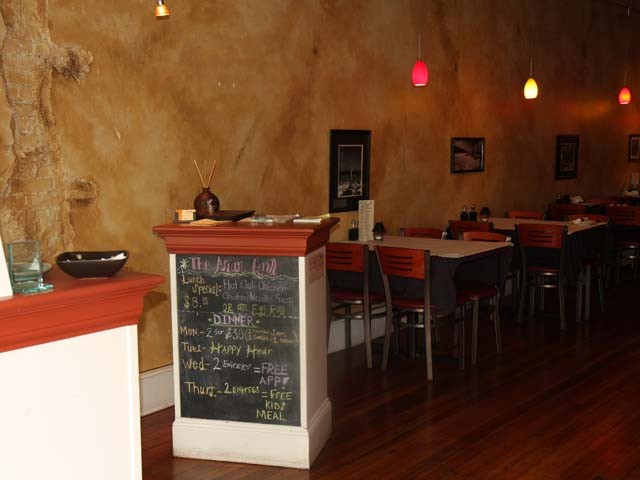 We decided to blog about our dining experiences and if you have not been there yet it's definitely worth a visit……this is the only place in town that we know of where you can actually get gluten free orange chicken!
We decided to begin our meal with hot peppermint tea. It was very aromatic and had the just the right peppermint taste to not over power any of the flavors of the appetizers, soups and entrees.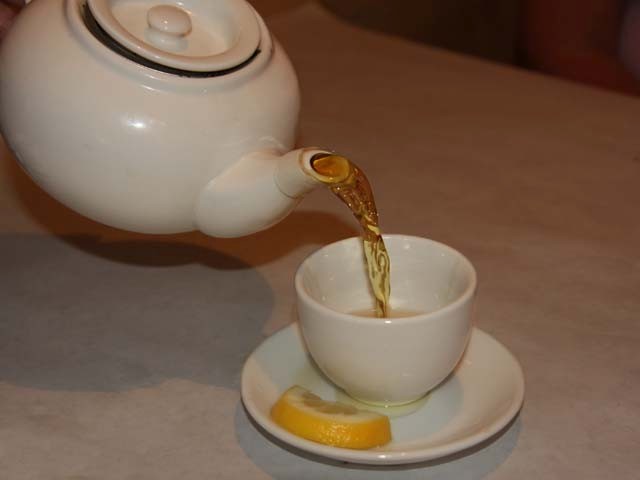 From the appetizer menu we sampled:
Satay Chicken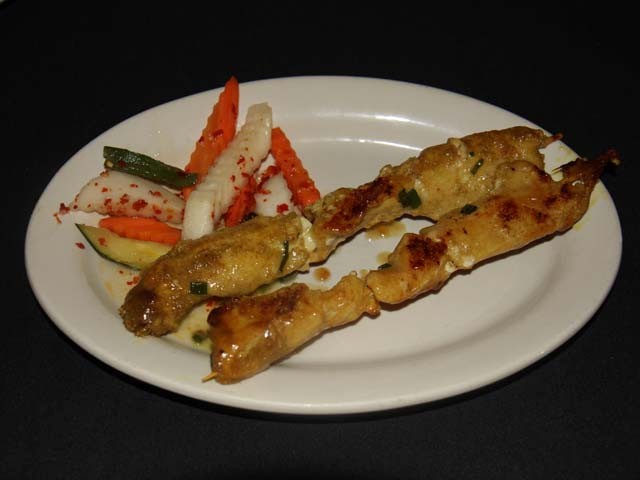 With this you get two skewers of chicken breast. The chicken is tender and slightly sweet, has a hint of curry flavor, but not overpowering.
Summer Rolls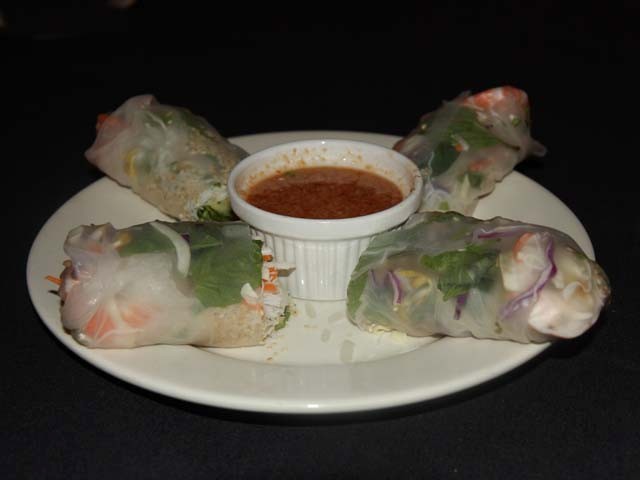 I always get these summer rolls when I go to the Asian Grill. They are served with a peanut dipping sauce. Light and fresh and wrapped in rice wrappers they are filled with basil, julienned carrots, asian sprouts, rice noodles and shrimp.
I admit, I am a soup girl. I just love a good bowl of soup. Here are a couple selections from the gluten free soup section of their menu:
Mushroom Soup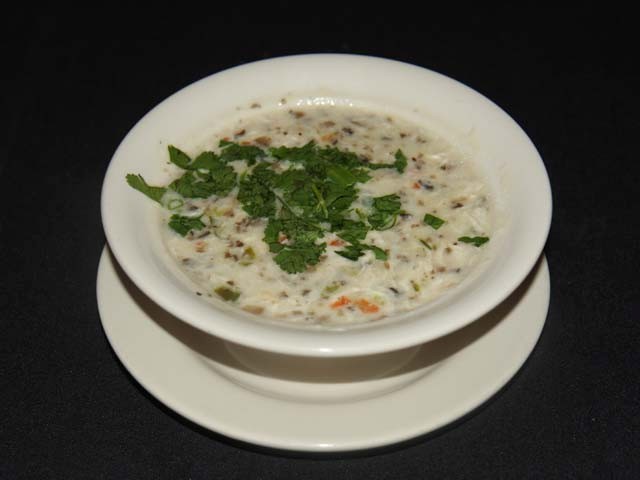 This is one of my favorite items on their menu. Their mushroom soup is creamy without being too heavy. The mushrooms give it an almost meaty texture. It's light and fresh, slightly lemony. I could eat this all day every day!
Vietnamese Beef Soup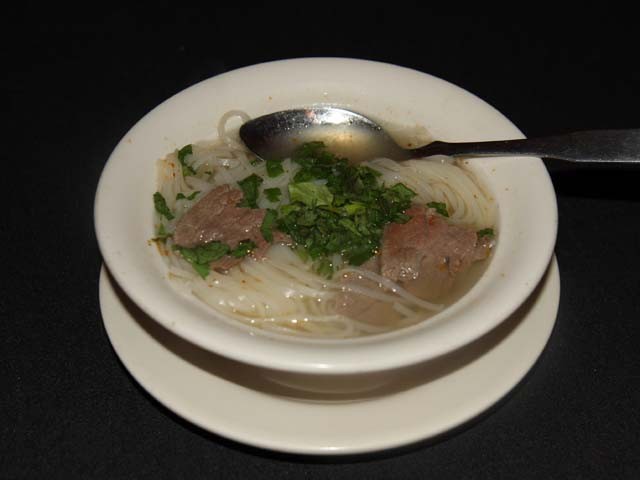 This soup is made with a beef broth. The slices of beef are thin and tender. We loved the rice noodles that come in the soup.
We tried 3 selections from their entrees:
Black Pepper Chicken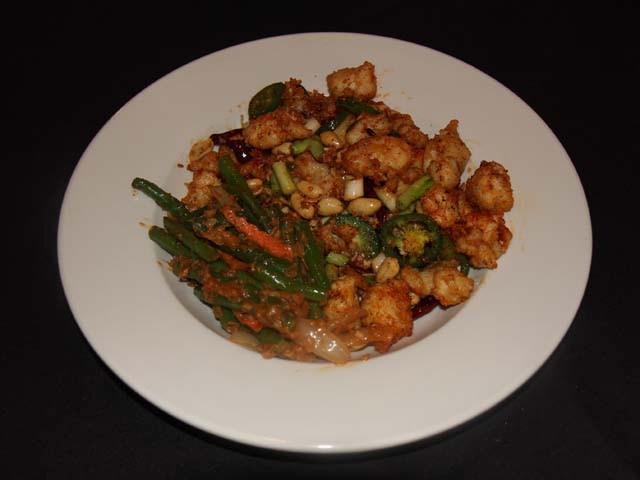 This dish was surprisingly good. Lightly breaded chicken in a crispy seasoned coating. The Black Pepper chicken will remind you of fried chicken, only slightly peppery and not too spicy.
Basil Beef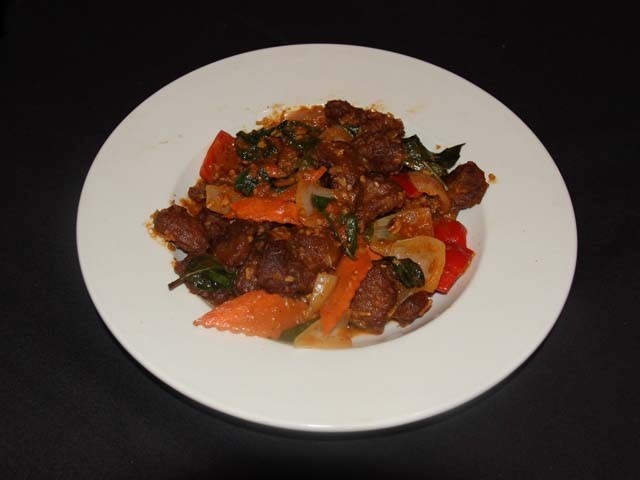 This dish was good too….but of course, I like spicy. The beef is tender, well seasoned and is coated in a light crispy coating. The basil taste is not overpowering, but if spicy is not your thing you might not like this dish. Comes with bell peppers, carrots and onions.
Orange Chicken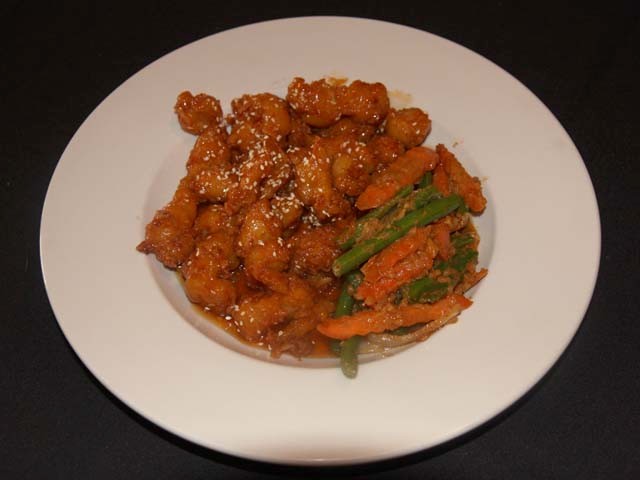 Love the orange chicken! This dish is sweet and the chicken is crispy coated. This dish will remind you of the traditional sweet and sour chicken. If you are on the gluten free diet and have been craving orange chicken you won't be disappointed!
From their noodle entrees we tried:
Asian Grill Pad Thai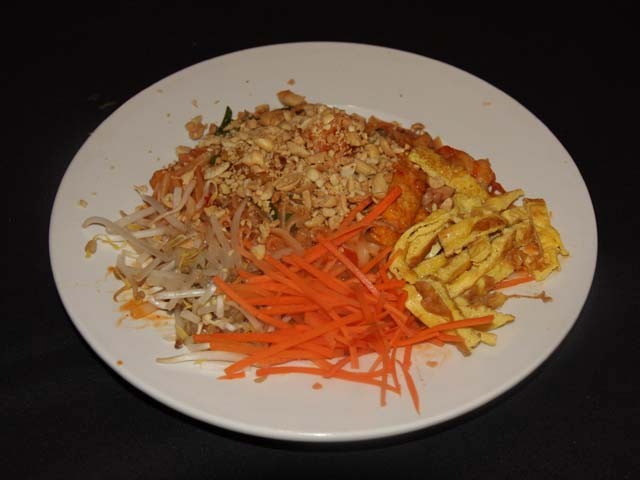 We had our pad thai with shrimp. Served with a bounty of rice noodles and tossed in a savory peanut type sauce that is slightly sweet. Chopped peanuts, tofu, eggs, sprouts and carrots are intermingled on the dish.
Located at: 74 N. 9th Street
Noblesville, In.46060
Phone number: (317) 773-9990
The Asian Grill is now open on Sunday. Their hours are Mon-Thur, 11 am-2pm and re-opens from 5-9pm
Fri 11am-2pm, 5pm-10pm, Sat 12pm-2pm, 5pm-10pm, Sun 12pm-3pm, 5pm-9pm