By Shelia Cafferty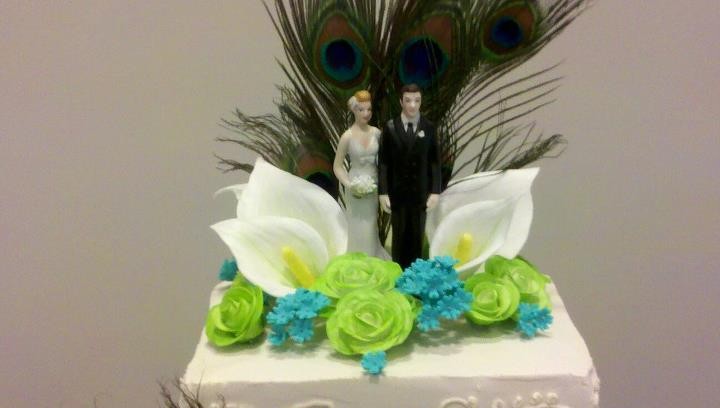 I love making and decorating gluten free cakes so when I was asked to decorate a cake for someone with multiple allergies I thought why not! In retrospect, I am not sure it was the smartest thing to take on another project being that I have been working on the Gluten Free Living Now Expo that's coming up in October but sigh……….I am a pushover for wedding cakes. The actual cake pieces, part of the frosting and filling was provided by Pam and Chris from the Measuring Cup.
There's something about a wedding cake that makes you think about love and all the romanticism that goes along with a wedding cake…….and next to the bride and her dress one of the most important elements is the cake.
I knew I would have to start working on the cake flowers at least 3 weeks prior to the actual wedding, that's how long it takes to make the gumpaste flowers. Gumpaste is a sugar like dough or clay that you can mold into shapes. The rose is one of the favorite flowers for weddings and can be made in any color. Roses as you can see from my pics start off looking like little pointed eggs on a wire. Each petal must be rolled out individually and then placed on the rose base. The petals are attached with glue made out of water and gumpaste. Then the roses are left to dry for about 24 hours before they can be brushed or painted with edible luster dust and before they are stable enough to move.
The bride chose teal blue and bright green as her colors, mimicking the beautiful colors you would see in a peacock feather.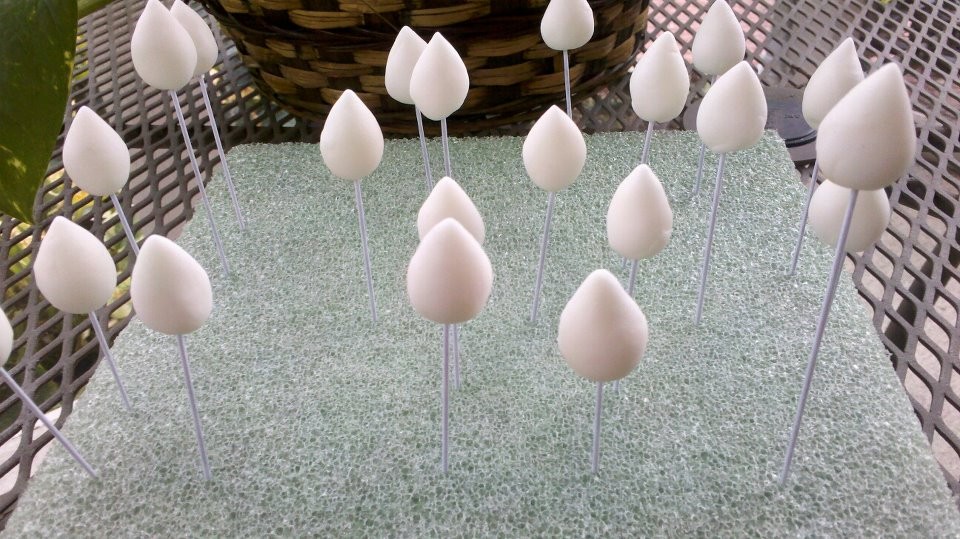 The other flower she chose was the Calla lily. The Calla Lilly is one of the easier gumpaste flowers to make, but they take some time because this is another flower that needs to be made in pieces. You will notice my pics of the yellow flower stamens, these are inserted on a covered wire allowed to dry, then brushed with piping gel and rolled in colored granulated sugar to give the stamen a pollen effect.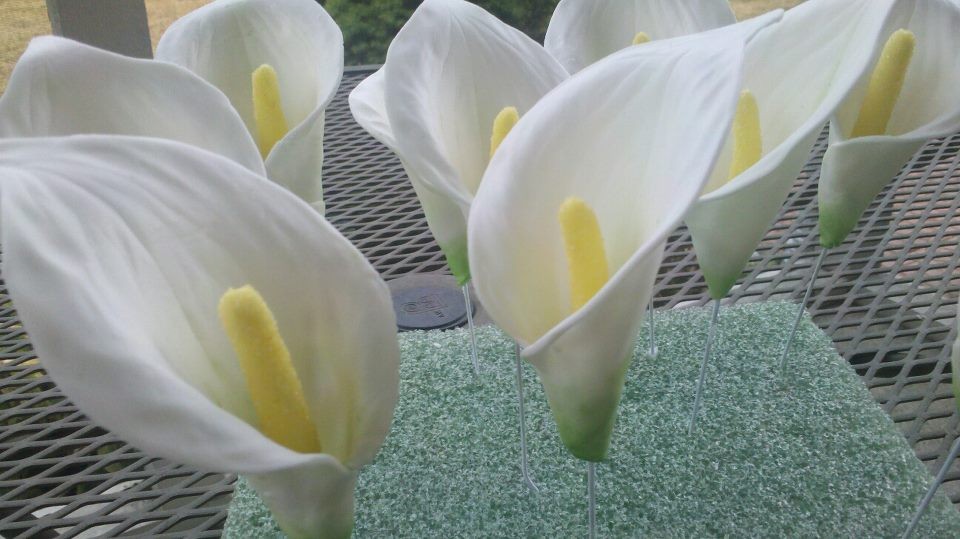 The calla lilly petal is made separately and allowed to dry completely before being placed with the stamen. These beautiful white petals are assembled and dried for 24 hours over cones; I used the tips of birthday party hats to dry the calla lily flower petals.
After the petals are dried you can then shade and color them with edible luster dust. Once roses, lilies and other flowers are assembled they are then steamed to give them a shinier more realistic look.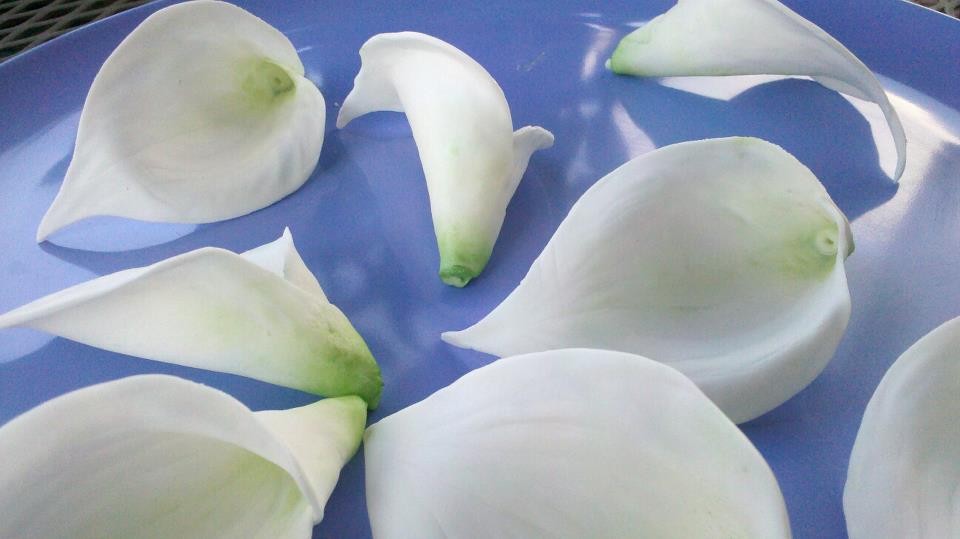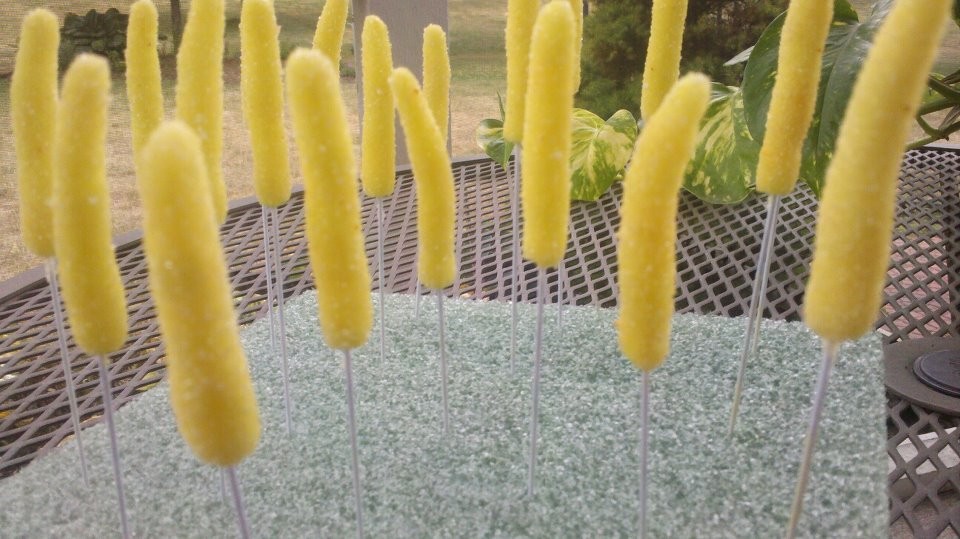 Assembling a stacked wedding cake is quite another task. The bride requested a 3 tier square cake….square cakes are harder to put together than round cakes. They take longer to frost because if you want perfectly square corners it's important that you have good icing skills. This is why most cake shops will charge more for a stacked square cake.
When icing a cake it's so important to have plenty of icing on hand. The cake must first be crumb coated, each layer must be iced and stacked neatly and evenly……each layer must be even, if it's not you will spend some time trimming down uneven layers which can be time consuming. All my cake was uneven, every piece I had, had to be cut down and squared off. Many gluten free cakes crumble and fall apart after 2-3 days, even if guar gum and xanthan gum are used. So trimming the domes on gluten free cakes to even them out for stacking can be a big challenge.
I did have some other challenges with this cake, the bride had multiple allergies, I was unable to come up with a corn free, soy free fondant recipe that worked well for covering the cake tiers and with the wedding only a day away……and with all the extra icing I had to make, that left little time for fondant experimenting.
I used organic shortening made by Spectrum. This shortening is white, soy free and made of palm kernel oil. You can find this product at Nature's Pharm/Castleton and Kroger.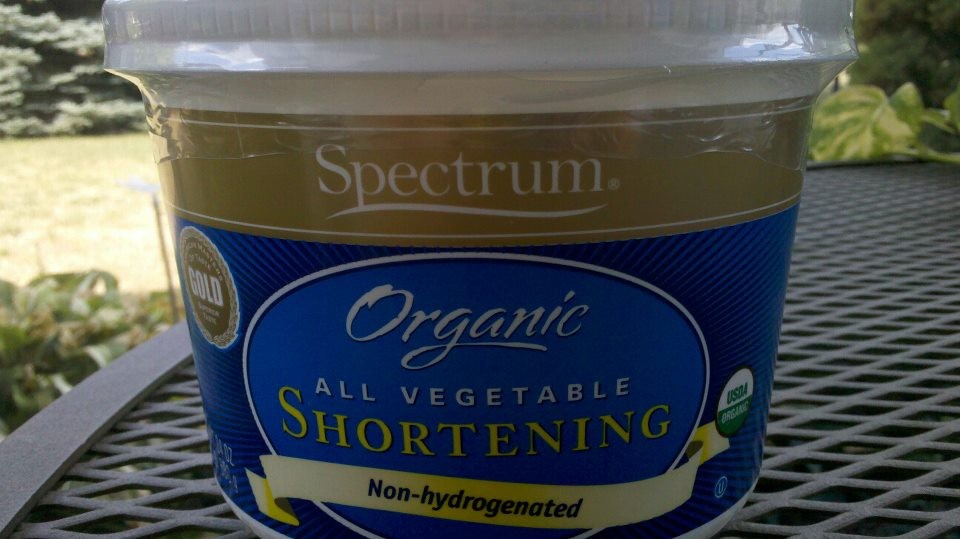 For confectioner's sugar, since the bride also had a corn allergy I used organic powdered sugar which I found at Whole Foods Market. This sugar is made from cane sugar and tapioca starch. It has a tendency to clump up and needs to be sifted before using. It also mixes up with a slight off white color, almost like a beige.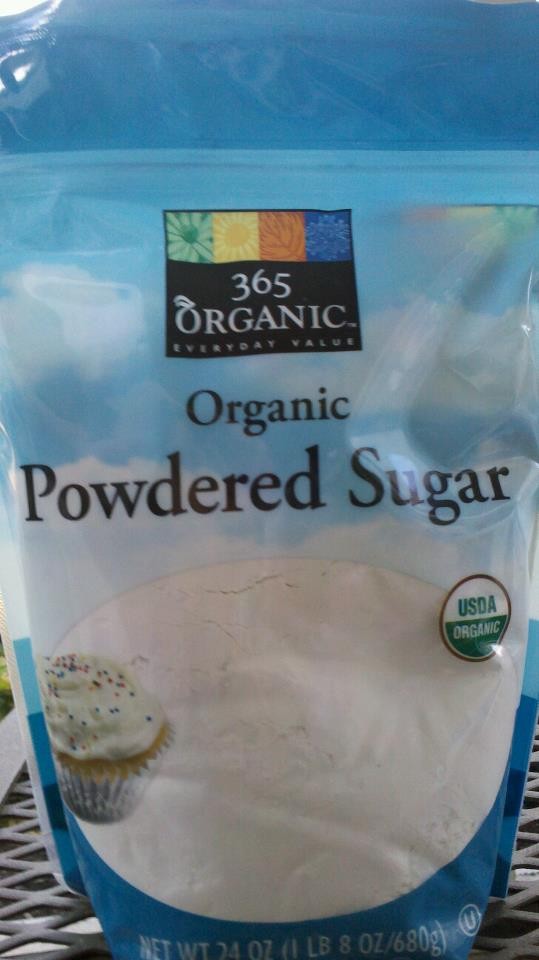 Since this was a 3 tier stacked cake, there were a lot of things to think about. Filling or no filling? Many cakes can be layered with wonderful fruit or cream fillings. I decided not to chance the filling part, if not done properly icing can melt, especially if a cake is left out for awhile or under lights. Buttercream and shortening (shortening holds up better than buttercream) just doesn't hold up well under heat or humidity. Even if you have a stiff well, it's possible for the filling to ooze out. That would be a cake-disaster at a wedding!! And because the bulk of the weight from the cake falls on the bottom tier even though your cake is doweled, filling can still ooze out between the layers.
The filling I had was more like a very thin jelly…….so this was not something I was willing to risk.
If you use a filling it's best to use filling on the top tiers where less weight in a stacked cake is distributed.
After crumb coating the cake tiers and letting them set up in the fridge, you can then frost the cake one more time to give it a perfectly smooth texture which is what you would do before placing fondant on.
Here is a pic of the finished product, I hope you like it.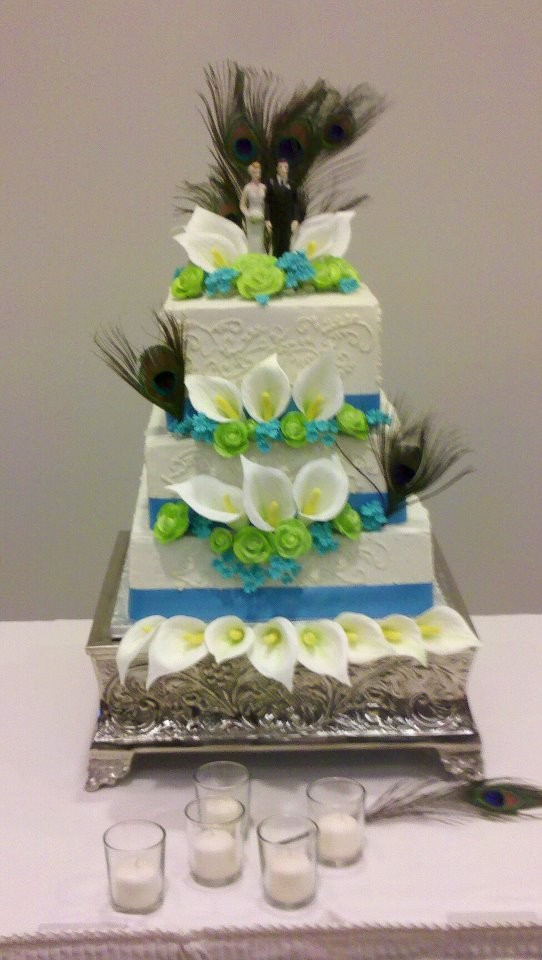 Happy Gluten Free Baking!!