The first option is a great new grocery line. Donatos has a line packaged as Sonoma Flatbreads that is being sold in the grocery store. This line is coming soon to Giant Eagle. They are available in the Nature's Market sections of Kroger in Central Ohio and at Hy-Vee in Iowa and are coming soon to Nature's Pharm here in the Indy area. Please visit the Sonoma Flatbreads Facebook page offering a locator to find the location nearest you. The pizza crusts are being provided by Udis and prepared in a dedicated gluten-free facility. The Sonoma Flatbreads brand features all natural ingredients and offers a pepperoni, three cheese, and margherita option. The pizza ingredients have no nitrites, nitrates, or preservatives. Several of the ingredients are even non-GMO.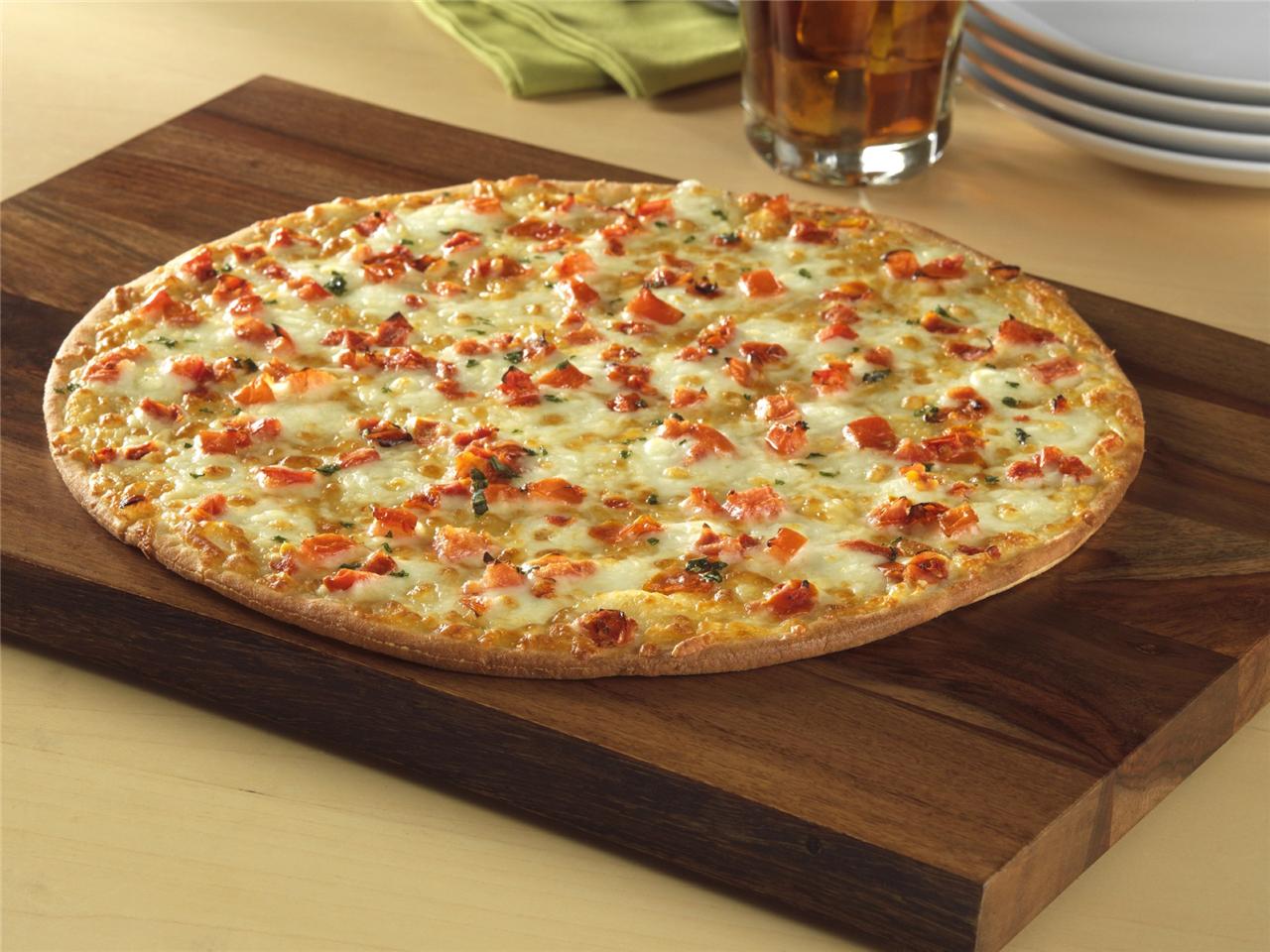 After a discussion with the Jane's Dough Foods, Marketing Coordinator, it is obvious Donatos is committed to doing gluten free the right way. They understand the importance of taking precautions and protecting their gluten-free diners from cross contamination, while allowing them to enjoy a pizza with a thin crispy crust, and edge to edge toppings, that taste great.
Donatos second offering to the gluten-free community is very exciting. Gluten-free diners will have the following options: (1) Pick up a take and bake pizza from Kroger (if you live in the Columbus, OH area), (2) Pick one up at your local Donatos restaurant location, or (3) Have one delivered right to your door!
They offer cheese or pepperoni in the Donatos take and bake line. Currently, Kroger in the Columbus, Ohio area is carrying the take and bake line and there will be an announcement soon regarding the availability in Atlanta, Georgia. They have a safe product that not only tastes great, but can truly make life a bit easier. It is a great option to be able to order pizza for a pizza party, friday night get togethers, or just a relaxing dinner that you don't have to make. You can satisfy your gluten-free requirement and your friends preferences that are not gluten free at the same time.
Imagine picking up the phone and ordering your gluten-free take and bake pizza and your gluten-filled pizza from the same place at the same time.
Picture this! You call Donatos to place your order and turn on your oven to preheat. When the pizza's arrive, you place your gluten-free take and bake pizza in your oven, wait 11-14 minutes and voila you are enjoying your gluten-free pizza with your friends and family.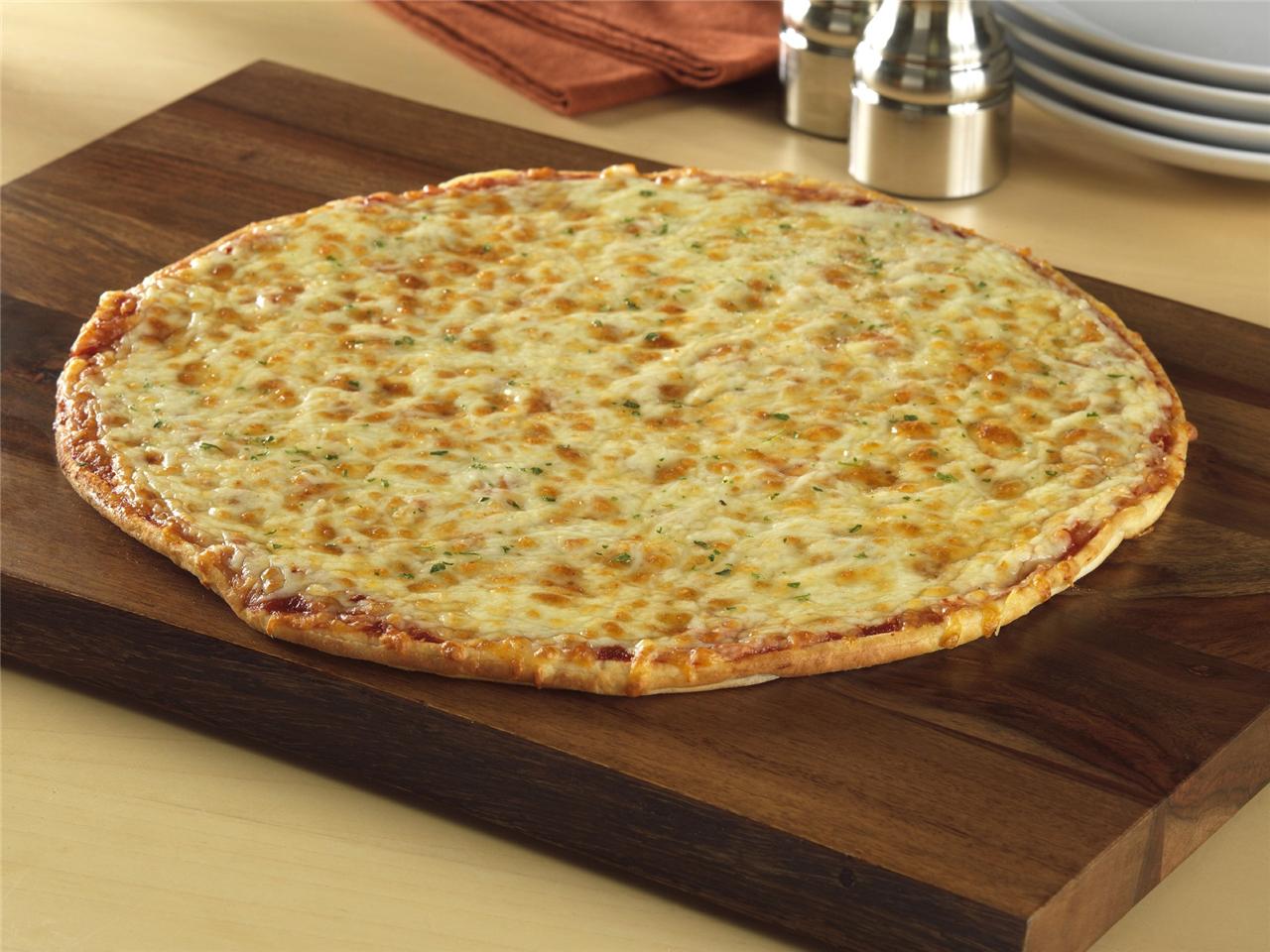 The pizza crusts brown up nicely and they are loaded with cheese or pepperoni. One of the things I have always liked about Donatos, is their commitment to quality pizza by always providing abundant fresh toppings. The cheese pizza satisfied our hungry crowd with it's cheesy goodness and perfectly browned chewy crust. The pepperoni was covered from edge to edge with ingredients. We could not have asked for a better gluten-free pizza experience. The pizza's looked great and tasted even better!
A couple words of caution when enjoying your Donatos take and bake pizzas. They can warm these up at the restaurant, but they can not guarantee that there would be no possibility of cross contamination. If you are a Celiac or very sensitive to gluten, it is strongly suggested that you get your take and bake pizza and cook it at home. If you want additional ingredients on the take and bake pizza, they can not guarantee that the ingredients are completely safe from cross contamination. They are taking every precaution by leaving your take and bake pizza completely wrapped to avoid the possibility of cross contamination and we appreciate that commitment to quality.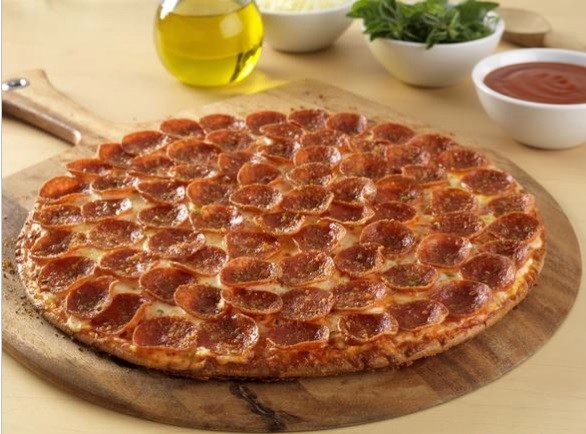 It's a big commitment for the company, not just in the decision to turn to an outside supplier, but also in the changes to its own operations. Though Donatos is not making the gluten-free dough, it is assembling the pizzas at its production facility, a process that requires the company to go through several steps to create the proper production environment, including ceasing making its regular dough for an entire day in order to handle the gluten-free products.
The third and final option is the offering of their four-pack Donatos take and bake pizza or their Sonoma Flatbreads line on Amazon! So, for those of you who do not have a Donatos in your area or can't pick up the Sonoma Flatbreads line at your grocery, they thought of you too! They have something for everyone.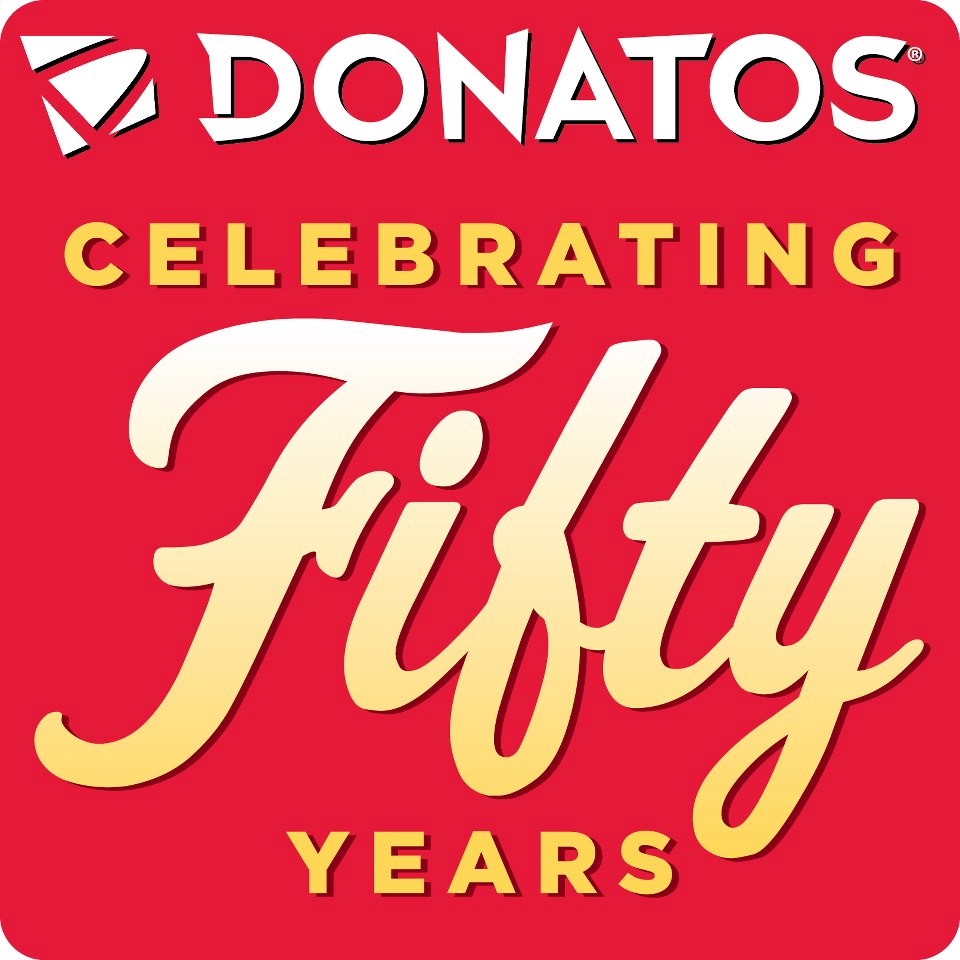 Donatos, which is celebrating its 50th anniversary this year, has more than 150 pizzerias in seven states. We are excited to have Donatos at our 3rd Annual Gluten Free Living Now Expo on October 5, 2013. We are thankful for their participation and commitment to the gluten-free community.