Just because it's a Jungle out there in Gluten Free Land doesn't mean you can't enjoy it!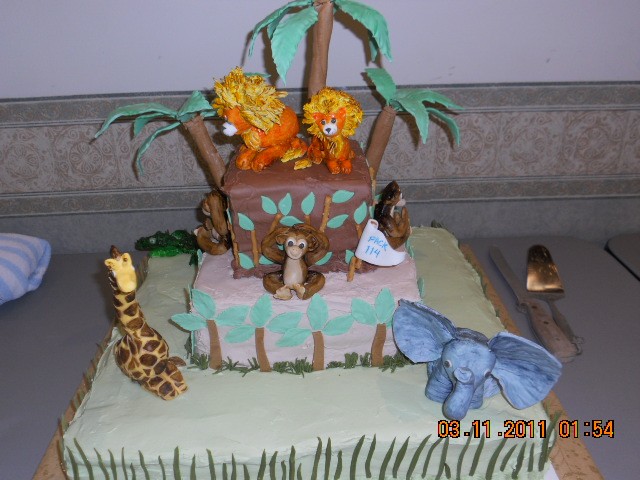 This amazing (and delicious) cake was made for our son's Blue and Gold Banquet by Shelia Cafferty of Gluten Free Living Now. The theme for the banquet was a Jungle theme and hence all the animals on the cake. The cake was intricate in all it's glory right down the signage of Pack 114 made with a Glutino pretzel and sugar paste. The adults and kids alike were dazzled and impressed with this cake. Everything on the cake was edible so there are NO plastic anmial replicas used here.
The bottom layer of cake was made with Bob's Red Mill Vanilla Cake Mix and the frosting was cool whip, powdered sugar and caramel. It had a wondeful taste and texture. The frosting was just the right compliment to the cake. The second and third layers were chocolate made from King Arthur's Gluten Free Chocolate Cake Mix. We had people asking for seconds who weren't normally chocolate fans. The chocolate cake was amazingly moist with a lighter chocolate taste. The frosting was a vanilla creme that was the perfect accent to the cake. The top layer of cake was once again King Arthur's Chocolate with chocolate icing.
The animals were made from sugar paste so totally edible. The kids didn't want to eat the animals, they wanted to keep them forever. It was fun to watch how excited the kids were over getting to keep a giraffe or a lion or monkey.
Look at these great animals! Lions, Monkeys and a Giraffe Oh My!
I had no idea you could make a Lion's Mane using a Garlic Press.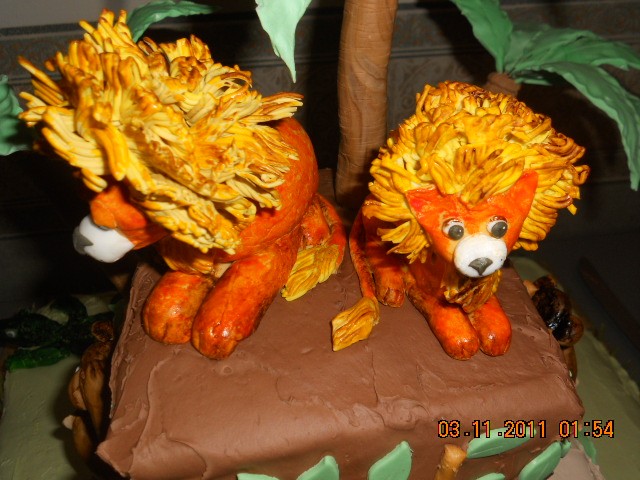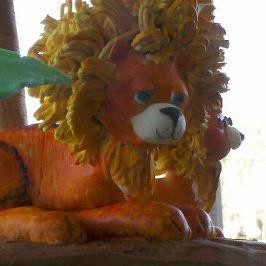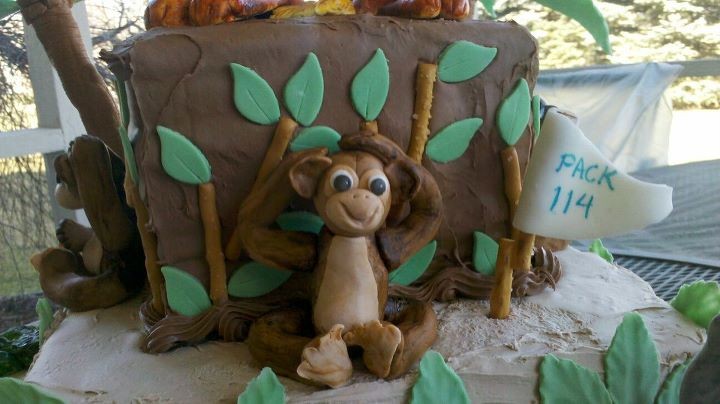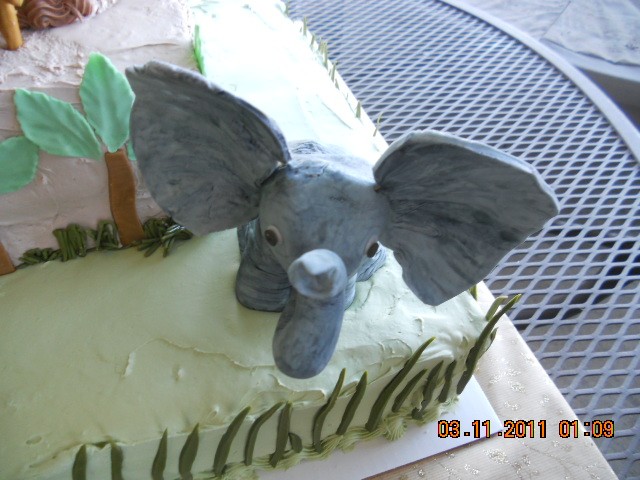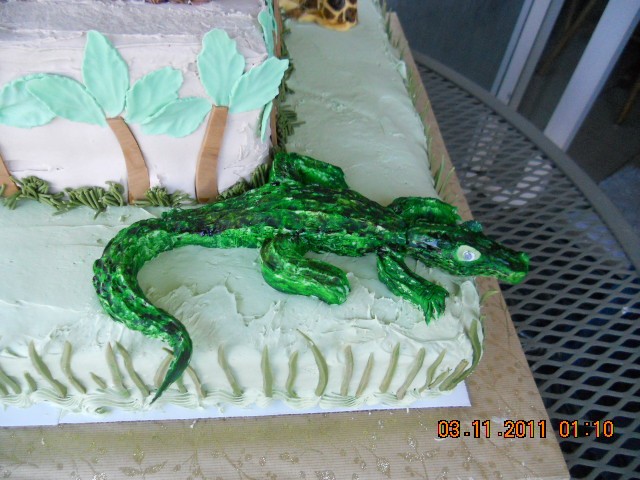 It was great that nobody could tell the difference from the old gluten filled cake. There was even a newly diagnosed Celiac child there that was having trouble finding good gluten free foods and she was so excited that she could actually have a good birthday cake for her birthday this coming weekend.
I know most of us can't make these types of creations but we can certainly use the cake mixes from Bob's Red Mill and King Arthur to make cakes taste like they used to before we all became gluten free.