Gluten-Free Blog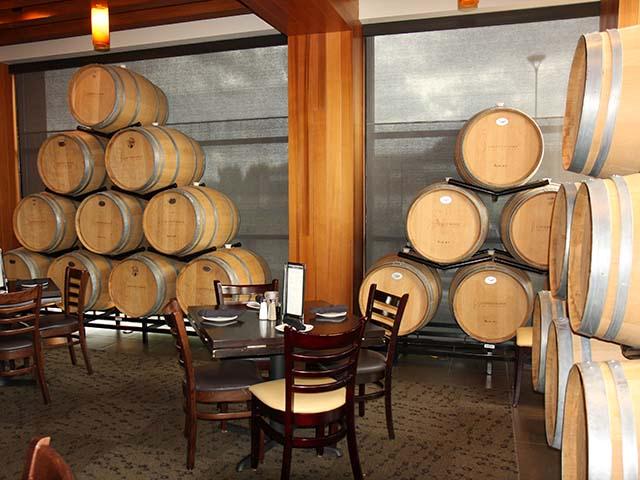 If you haven't been there yet…..Cooper's Hawk Winery and Restaurant is one of those places you will want to visit. Their gluten-free menu is quite extensive, so for those of us on the gluten-free diet that like to eat out on occasion, Cooper's Hawk will not disappoint you.
One of the things we love about Cooper's Hawk is they bring gluten-free bread that's warm and soft to your table. Their gluten-free bread is not made on site, but it's made by a dedicated company called "OMG… It's Gluten Free." The gluten-free bread crumbs and brownies are made by the same company.
Although, most of their wine is gluten free, with the exception of their Holiday Wine which is mixed with mulling spices that contain gluten, we do love the fact that you can ask to sample their wines. With flavors like blueberry, rhubarb and peach you are bound to find something that will entice you. I seem to navigate towards the sweeter fruitier wines, but there is a great selection of dry red and white wines too. If you aren't sure which wine to order, each menu item is paired with a wine (bin number) that compliments your meal perfectly.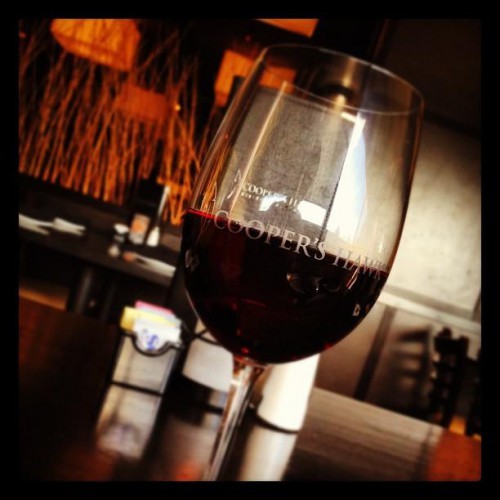 Cooper's Hawk takes special precautions when preparing your gluten-free meals. When you order something off the gluten-free menu an allergy ticket is born.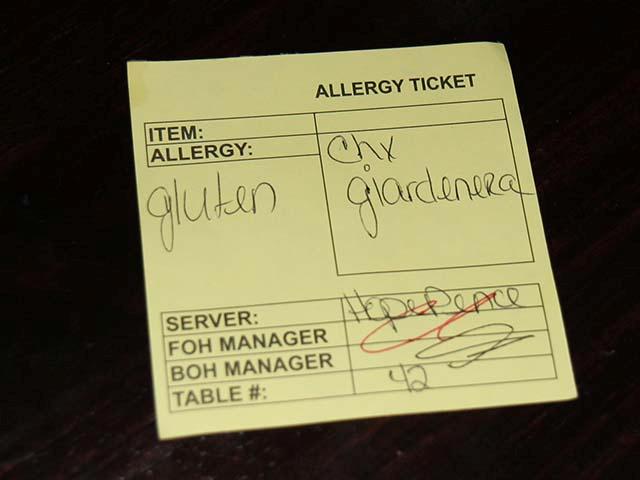 This allergy ticket goes to the front of the house manager and to the back of the house manager before the chef receives the info. Once the chef receives the info, he coordinates specific skillets and specific utensils that are only used for the gluten-free meals. Gloves are used and changed when handling gluten-free items. There is a specific area that is only used for gluten-free meal preparations and the gluten-free bread is never placed on a wooden bread board, it is always placed on a plate.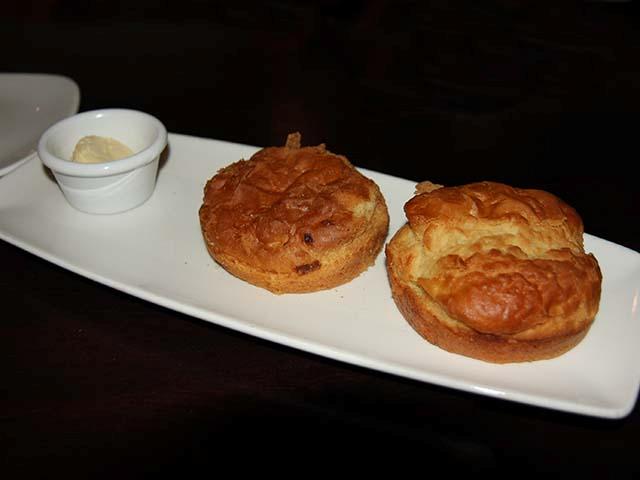 At one point we actually ordered something that was not on the gluten-free menu that we thought could be made gluten free….10 minutes later, the chef and the manager, Chad Blankenship were at our table to let us know that the Betty's potatoes could not be made gluten free. Thank you Allergy ticket!
We do suggest making reservations to avoid waiting to be seated.
Here were some of the entrees we tried from the gluten-free menu and we should mention we loved everything! Here's the direct link to their gluten-free menu.
Blackened Ahi Tuna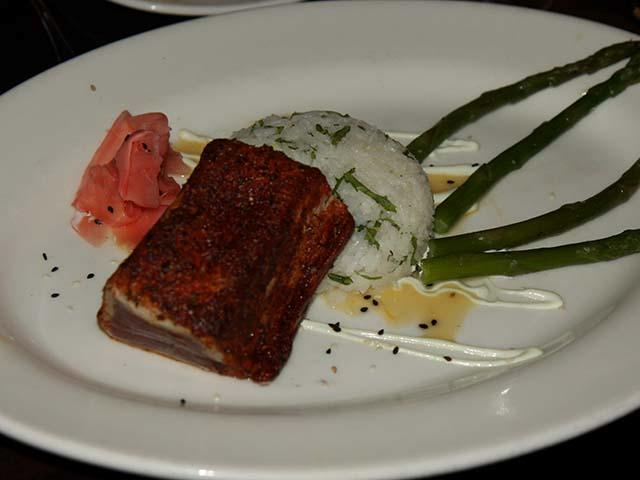 Ahi seared in their special Blackening Spice. This sushi-grade yellow fin tuna is served Rare with their Wasabi Sauce over a bed of Cilantro Citrus rice and Steamed Asparagus.
We loved this! Light and delicious!
Chicken Giardiniera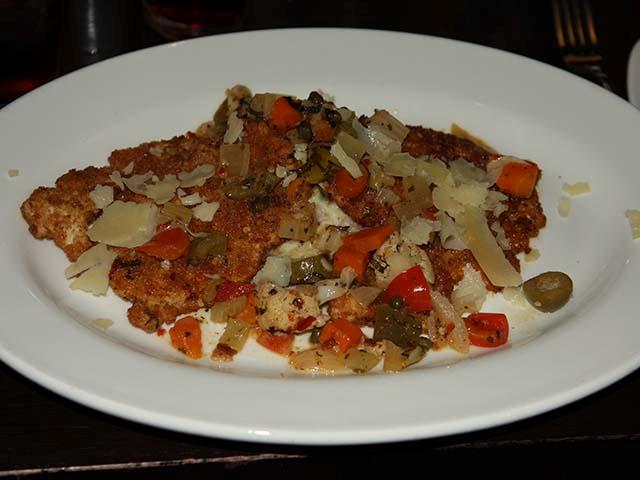 Chicken breast crusted with Gluten-Free Bread Crumbs and grated Parmesan. Served with their house made Giardiniera, Mary's Potatoes and freshly shaved parmesan.
A large portion of chicken breast is served with this meal…this dish was a little on the spicy side but I loved it!
Broiled Fresh Filet of Grouper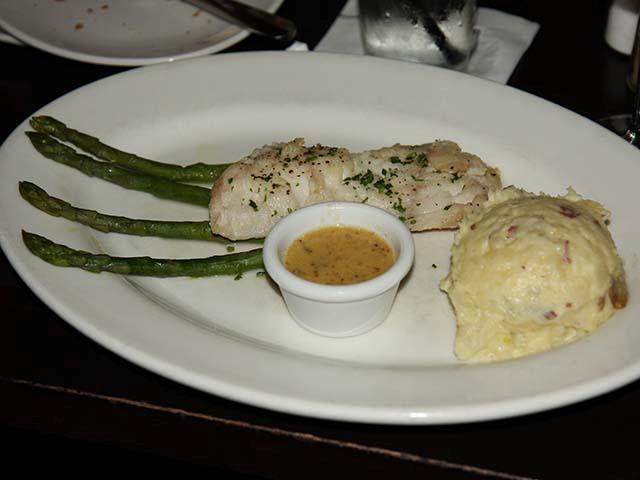 Large filet of fresh Grouper, broiled with Lemon Butter and served with Mary's Potato's and Asparagus.
So good!
Cooper's Hawk Chicken Piccata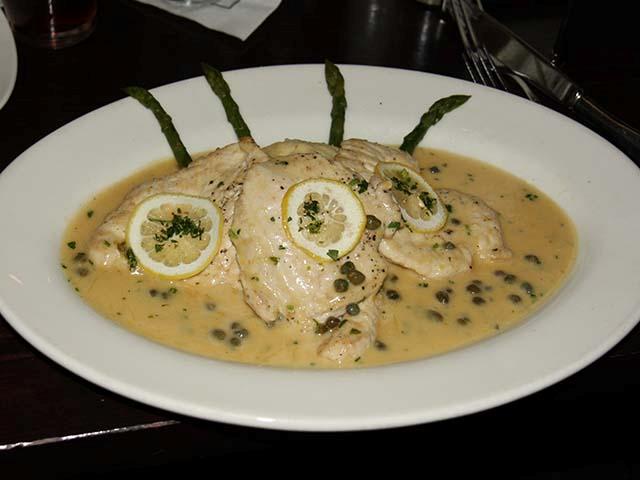 Sauteed Chicken Breast served with Mary's Potatoes and Asparagus.
Simple and classic! Delish!
Dana's Parmesan Crusted Chicken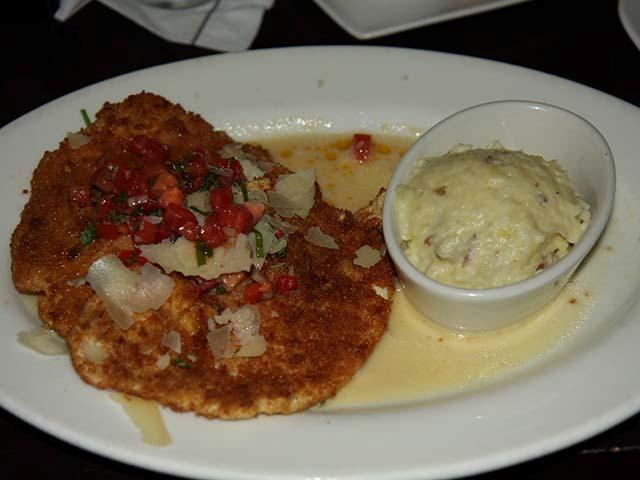 Chicken Breast Crusted with Gluten-Free Bread Crumbs and Grated Parmesan. Served with Garlic Spinach, Mary's Potatoes, Tomato Basil Relish and Lemon Butter. This dish has been one of our fave's….this is the dish I always think of ordering when we go to Cooper's Hawk!
Filet Mignon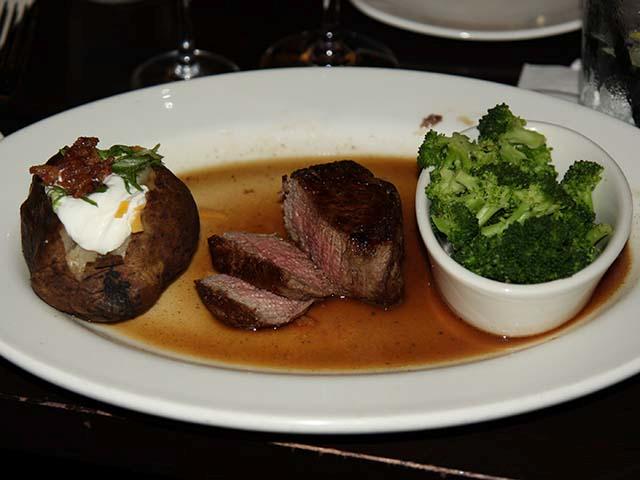 My husband raved about his filet….he requested it medium rare and said it was so good and so tender that you did not need a knife to cut into it.
Short Rib Risotto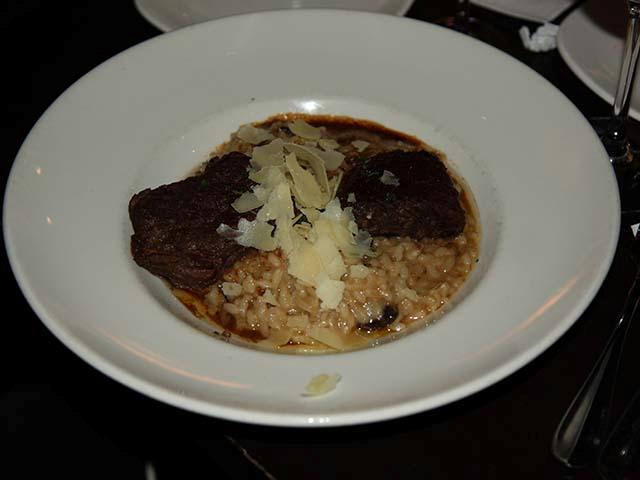 Red Wine Braised Short Ribs Simmered with Carnaroli Rice, Mushrooms, Sweet Onions, White Wine, Shaved Parmesan and White Truffle Oil. These were extremely tender, juicy with a great flavor. This is definitely one to try.
Classic Cheeseburger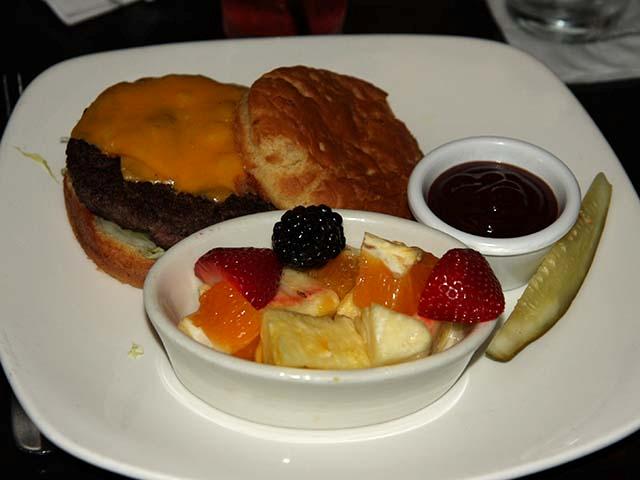 The cheeseburger was juicy, thick and grilled to perfection. It had plenty of cheese with a side of BBQ and a large dish of fresh fruit including blackberries, strawberries, pineapple and oranges.

The menu offers a variety of gluten-free desserts including seasonal berries a' la mode, wine and chocolates, chocolate covered strawberries, truffles, chocolate brownie and creme brulee. Here are the two desserts that we tried. The truffles also come highly recommended.
Chocolate Brownie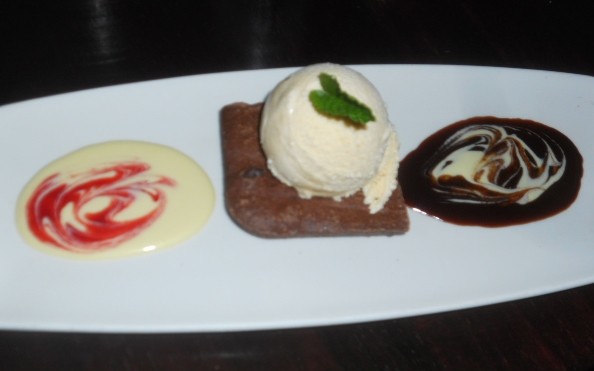 Rich and Chewie Brownie served with Vanilla Bean Ice Cream, Chocolate and Vanilla Sauce from "OMG…it's Gluten Free"
What can we say? The perfect ending to a delicious meal!
Creme Brulee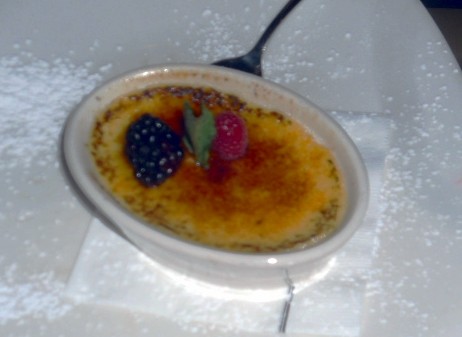 A classic rich vanilla custard with a cracking sugar crust served with berries and powdered sugar. It was excellent!

Location and Hours:
3815 E. 96th St.
Indianapolis, IN 46240
(317) 574-9463
Mon-Thur 11:30 am - 9:30 pm
Fri-Sat 11:30 am - 10:00 pm
Sun 11:30 am - 9:00 pm